Attorneys
ROBERT W. BLANCK
Born in Miami, Florida, March 5, 1955; admitted to bar, 1980, Florida. U.S. District Court, Southern District of Florida, including Trial Bar: U.S. District Court, Middle District of Florida; U.S. Court of Appeals, Fifth and Eleventh Circuits. Education: University of Notre Dame (B.B.A., 1977); University of Miami (J.D., 1980).
Member:
The Florida Bar
Dade County Bar Association
AV Rated by Martindale-Hubbell
Proctor in Admiralty with the MLA (1985)
Southeastern Admiralty Law Institute
Port Everglades Mariner Club
Miami River Businessmen Association
Miami Marine Council
Professional Information:
Mr. Blanck has over thirty-three (33) years experience in civil litigation in both State and Federal Court. Mr. Blanck's practice focuses on admiralty and maritime law, insurance, cargo matters, NVOCC and freight forwarding disputes, Custom Brokers, Indirect Carriers, personal injury and wrongful death, charter party disputes, OSHA regulations, account collection, hull and property and collision cases. He has successfully represented and defended port terminal operators, freight forwarders, NVOCCs, warehouses, ocean carriers, and shipping lines from disputes ranging from personal injury claims to Federal Maritime Commission licensing and everywhere in between. Mr. Blanck was formerly a partner of Hayden & Milliken, P.A. and a partner of Rodriguez, Horr, Aronson & Blanck, P.A. As the senior partner Mr. Blanck as a wealth of experience in successfully dealing with all manners of marine, logistics, and transportation related claims.
Mr. Blanck can be reached directly at: rblanck@shiplawusa.com or at (305) 663-0177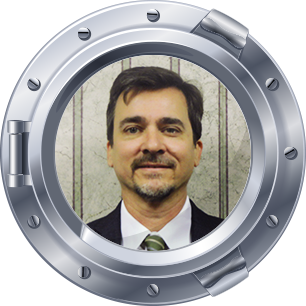 JONATHAN S. COOPER
Born in Rochester, New York, December 12, 1962, admitted Florida bar, 1996; U.S. District Court, Southern District of Florida; Court of Appeals 11th Circuit. Education: University of Colorado (B.A. 1985); University of Miami (J.D. 1996).
Member:
American Bar Association
The Florida Bar
Southeastern Admiralty Law Institute
United States Propeller Club
International Cargo Facilitation Committee
Florida Customs Brokers and Freight Forwarders Association
Professional Information:
Mr. Cooper's Admiralty practice areas include marine insurance, maritime liens, vessel arrest and attachment, salvage, and maritime personal injury, with a concentration on litigation involving the carriage of goods by sea, air, and land. He has represented a wide array of clients in the multimodal transport industry, including freight forwarders, NVOCCs, warehouse operators, freight consolidators, direct and indirect air carriers, motor truck operators, and import/export entities. Mr. Cooper is also experienced in administrative matters involving government agencies, including the Department of Homeland Security, Customs and Border Patrol, OSHA, and the Federal Maritime Commission.
Mr. Cooper can be reached directly at: jcooper@shiplawusa.com or at (305) 663-0177